24"Vinyl Cutting Plotter Support Auto contour cutting. It can cutting a variety of special materials, such as soft fabric, transparent materials, reflective materials, black materials, white materials, color materials.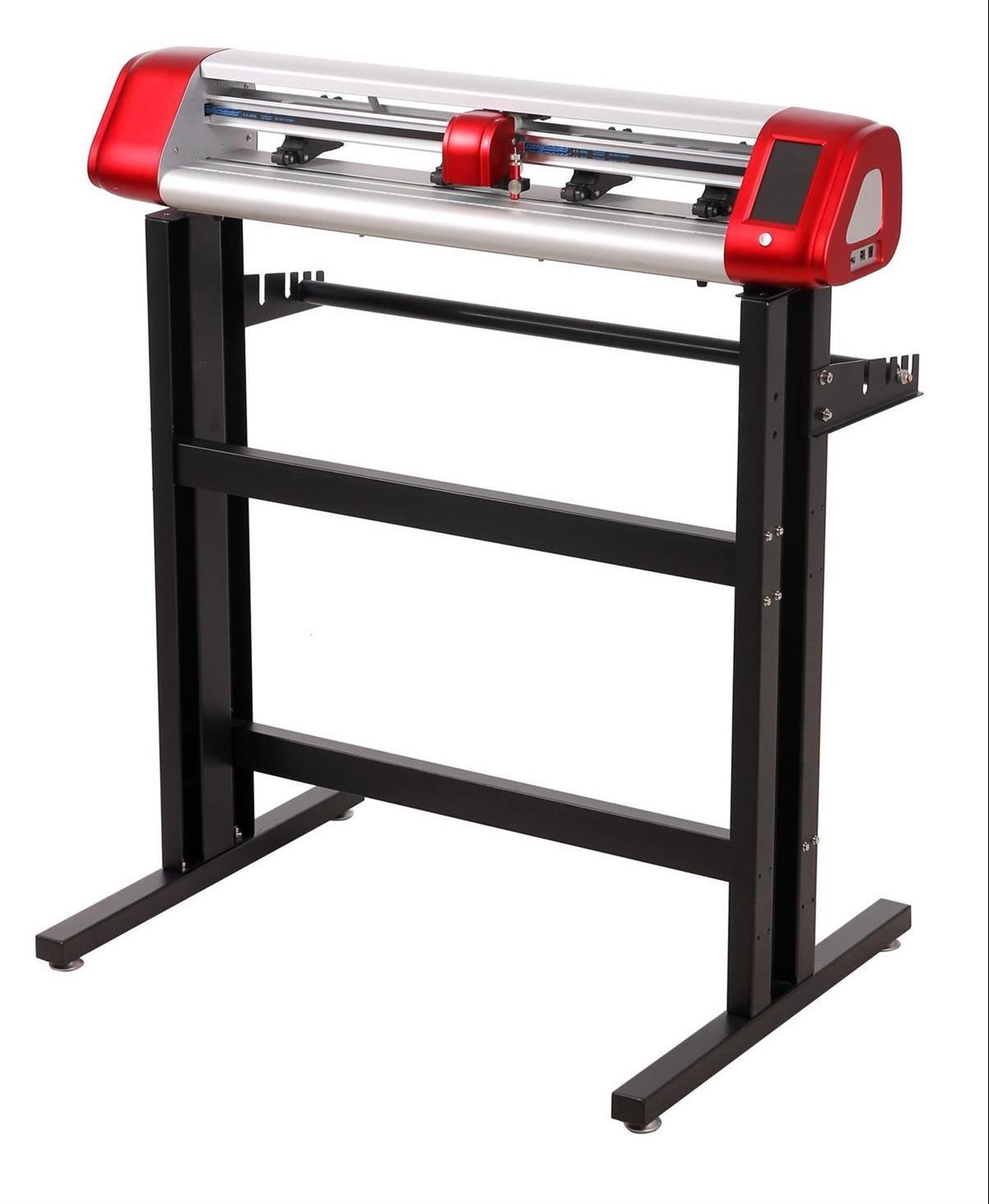 Features of C24.
Large touch screen menu High sensitivity.
Simple use and straightforward operation.
Multi-languages
User-friendly Touchscreen / Keypad for easy handling
Powerful function like: Can array-freely set to cut many lines and many columns, and free set distance between each copy.
 Multi-interface
USB cable (real USB, no need to install driver)
U disk (support both normal cutting and contour cutting)
Wifi (optional)
Compatible with Windows & Mac
Camera for auto contour Cutting.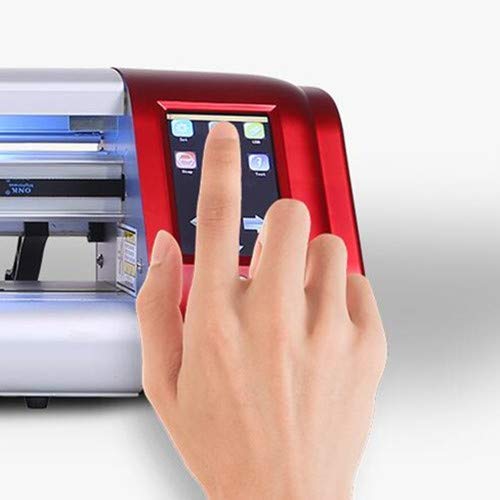 This Plotter patent feature-build in real camera for auto print and cut.
High-accuracy, fast speed and capable for any color materials and marks, such as,
 High reflective materials – Can cut 3M Diamond reflective film (Huge force :max 2000g)
 Various color materials
 Transparent materials
 Any color marks
Fully Adjustable Pinch Feed Assembly.
The pinch wheels can be individually arranged in a more convenient location, without cutting mat, it can cut materials ranging from 20mm (0.8″) to 260mm (10″), up to 24″ on the larger model
This plotter model C vinyl cutter has a cute body but has an industrial professional design with a metal body. Stronger, stable, and higher accuracy. It has a max 750g cutting force, easily cut many materials including vinyl, cardstock, HTV, fabric, EVA foam, and more.
Multi-Colored LED Lighting
Users can freely change LED light color and it is cool when use a cutter in the evening.
Laser Engraving(optional)
The vinyl cutter has an optional laser part. Easily hang it on carriage cover, user can engrave on wood, paper ect.
Hard Diamond blade. User can easily engrave on metal, acrylic etc
What type of camera that used for C24 plotters?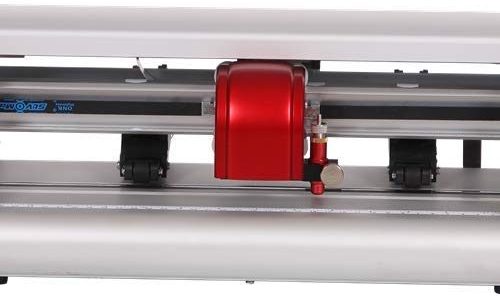 Which is Andor's iKon-L High Dynamic Range CCD camera that offers outstanding resolution, field of view, sensitivity, and dynamic range performance. It boasts a proprietary large area 5-stage TE cooler enabling cooling of this large area sensor down to an unprecedented -100°C without the aggravation of liquid nitrogen. NEW 'Dual AR Extended Range' sensor option offers the broadest QE coverage, from UV to NIR.
• TE cooling to -100°C
• Large area 2048 x 2048 sensor
• 4-speed readout up to 5 MHz
• Low read noise