What is Sublimation 3D Vacuum Heat press ST-3042 machine?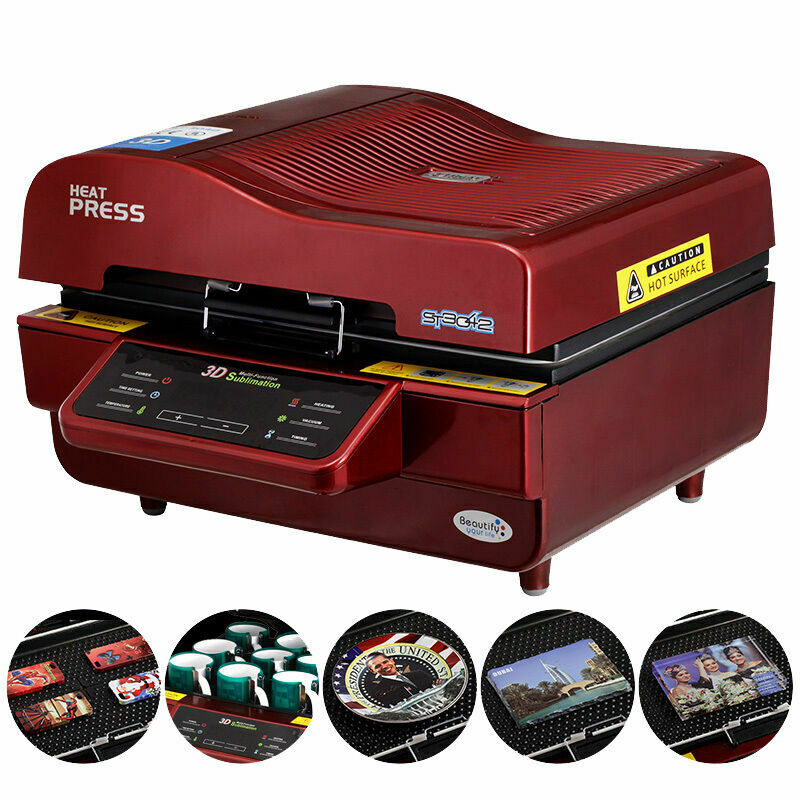 This is a machine designed to print a pattern or graphic using vacuumed and heat on a verity material such as a mobile cover, mugs, Metal sheets, Rocks and Tiles. It is the application of heat and pressure for a predetermined period of time. The pattern is printed using sublimation ink on sublimation paper that allows the pattern to be changed. Using this technology, you can get very effective designs and great outputs.
Specification of this machine
| | |
| --- | --- |
| Product Code | ST-3042 |
| Type | Vacuum Heat Press Machine |
| Weight | 26kg |
| Voltage | 220V |
| Machine Power | 2900W |
| Vacuum flow | 33L/min |
| Max Vacuum | -640mmHg |
| Usage | Phone case, Mug, Glass Crystal, Rock, Metal, Plate |
| Warranty | 1 Year |
What supplies are required?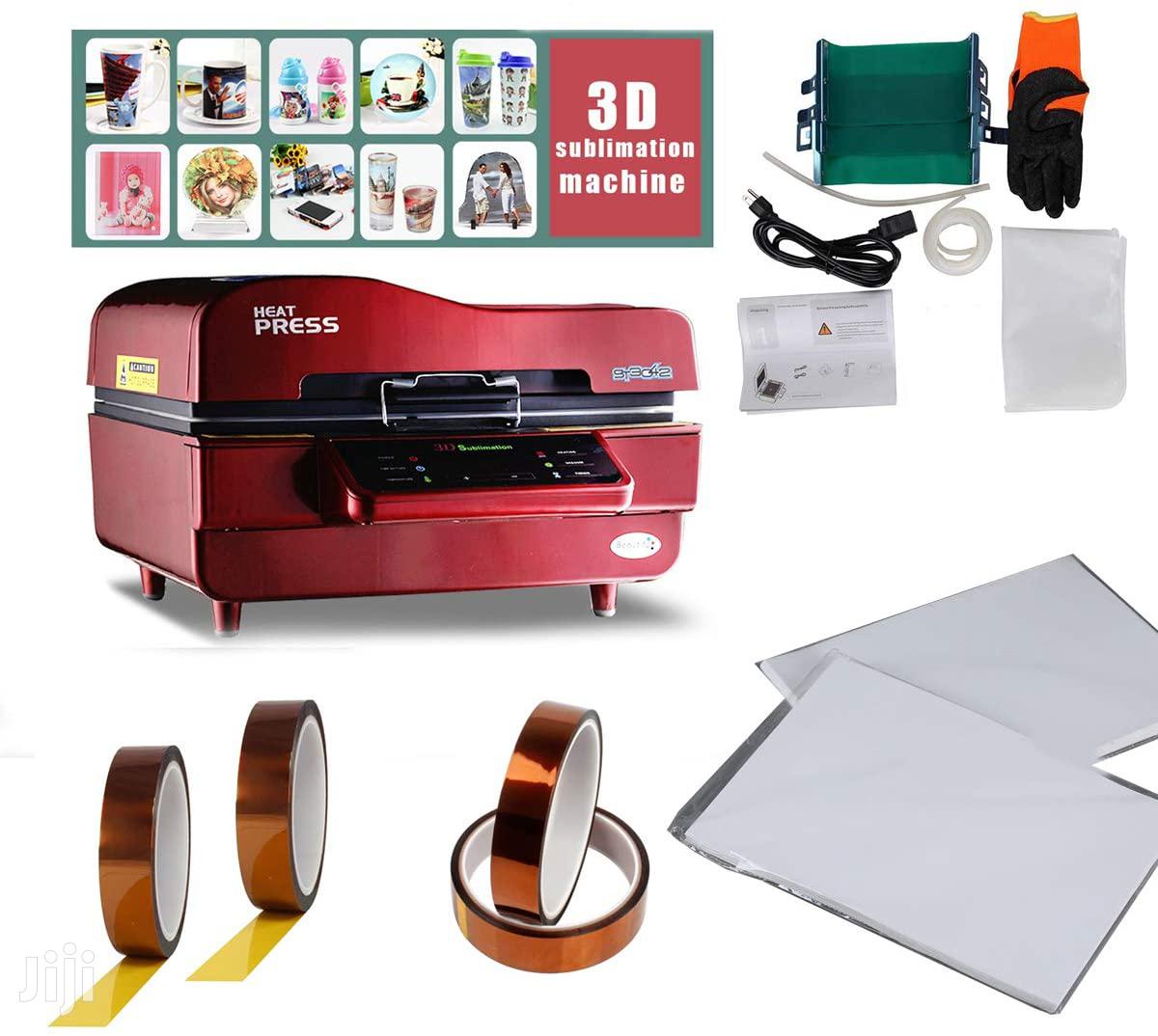 To print the material, we need an Inkjet printer, Sublimation Paper, Sublimation material or the necessary material, Sublimation Ink set, heat tape, heat glows and the 3D machine.
Step by step guide to print the material:
Design the artwork on your PC.
Print out the image or text to the sublimation paper.
Cut out the specific image.
Wrap it around the sublimation paper into the sublimation coated mug and taped it on with heat tape if it is another material fix the picture in to the material.
Set the time and temperature.
Rock – Temperature 180c -8 minutes
Plate – Temperature 180c – 6 minutes
Photo glass frame – Temperature 180c – 7 minutes
Phone covers – Temperature 180c – 9 minutes
Mugs- Temperature -14 minutes
Vacuumed it and press the timing and print will start.
To print the white mug, take out the aluminum board out.
Lockdown the lid of the machine.
Once the time is done safely remove the sublimation paper using heat glows (Don't burn yourself) and check the printed item.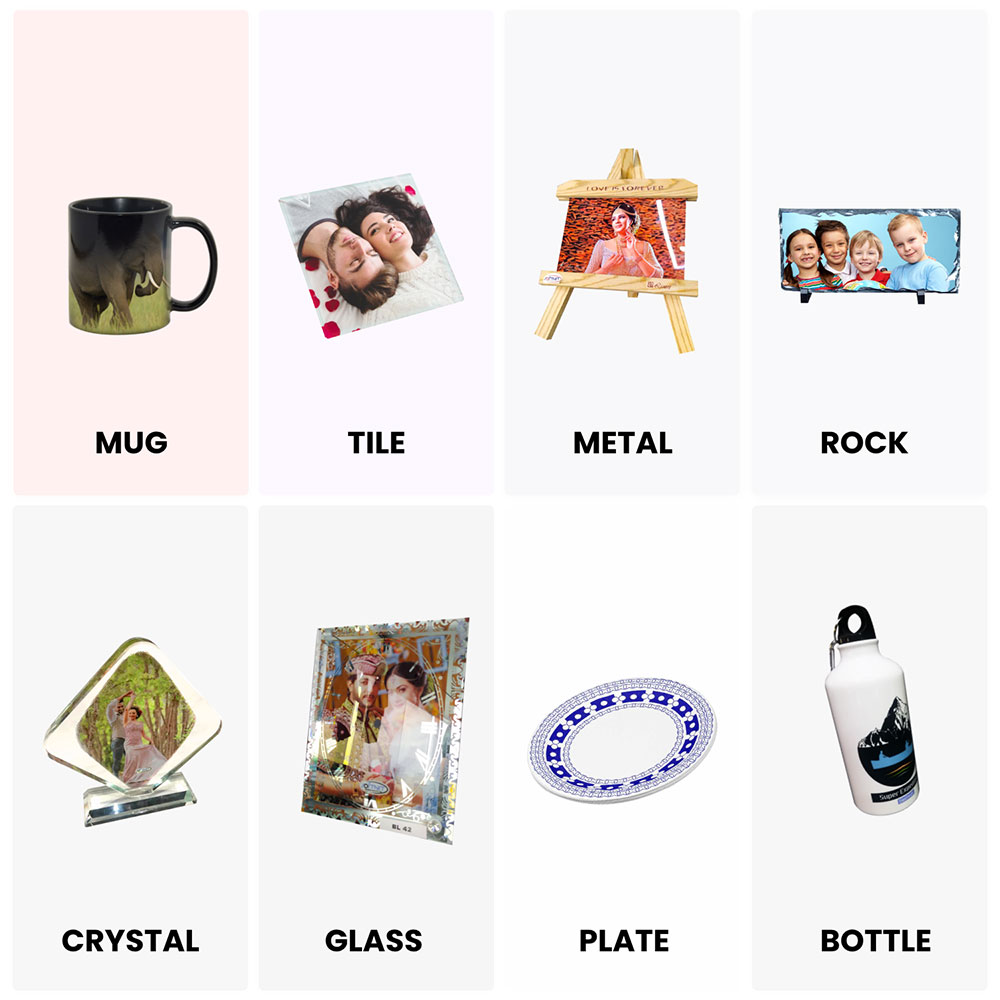 Features of this machine.
This machine covers all the function of the heat transfer machine
Sublimation transfer on different sizes and shapes.
Heat transfer for various type of materials like mug, glass, crystal, metal, and stone
The machine special high impedance contingent.
Insulation materials.
Lightweight and safe
Streamlined
resistance heat strips
Compact internal structure
Simple yet stylish appearance
Internal feature 180c clamshell design, easy operations, and space-saving
Plump dots surface design
Die-cast aluminum alloy heating.
Silicon Rubber to vacuum purpose.
Far infrared radiation coating
Software and hardware dual temperature control design
Has an activated carbon air filter to ensure health and safety while operating.
User friendly.
12 mugs at a time great for mass production
Easy to set time and temperature
In detail about the Machine
Price
139,000/=
Quality of the output
High Quality
Power
2900 volts
Advantages
·       Multifunctioning machine

·       No need to go for the other machines.

·       Budget friendly.

·       3D Facility.

·       User Friendly.

·       Easy to carry.

·       Excellent quality of the output.

·       12 mugs at a time

Disadvantages
·       Unable to print fabric material.

·       It takes the same amount of current to pint a mug and at the same time to print 12 mugs.

·       3 Phase power circuit need for this machine and will not compromise with single-phase circuit.

Package
Guide Book, Power Code, 2 mug clamps , 1 Bottle clamps, Air horse, 4 Sample materials and the machine.
Company Support
·       One-year warranty period.

·        Training session.

·       Quickly identify the technical issue and do the needful.

·       Best budget friendly price ranges.