Description
CO2 Laser Machine Industrial Training plays a crucial role in equipping individuals with the necessary knowledge and skills to work effectively and safely with CO2 laser machines in industrial settings. Here are some key points highlighting the importance of such training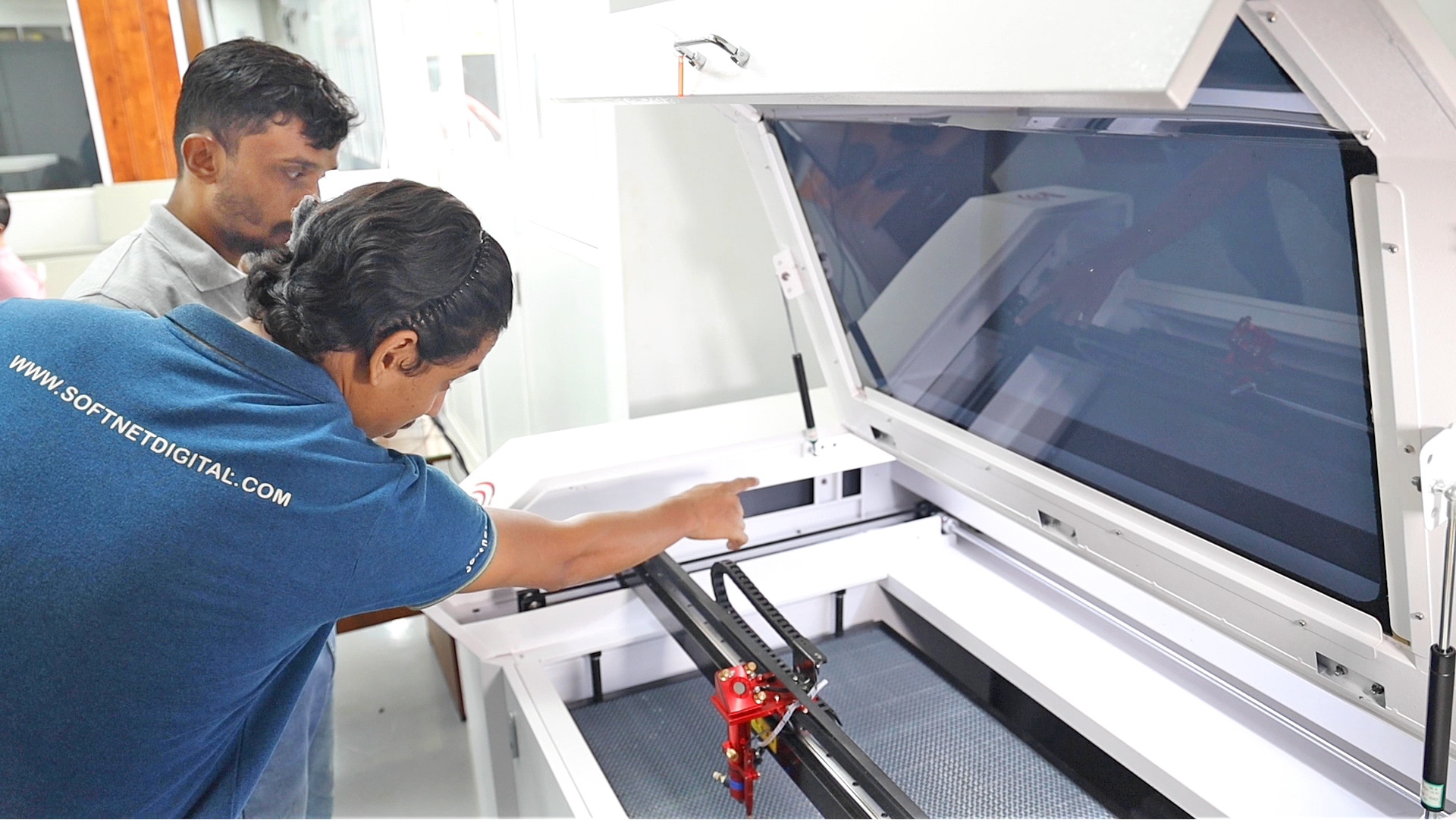 Safety: CO2 laser machines can be potentially hazardous if not operated correctly. Industrial training ensures that individuals understand the safety protocols and precautions associated with working with these machines. They learn about proper machine setup, handling of materials, and the use of personal protective equipment (PPE). By prioritizing safety training, you help prevent accidents, injuries, and damage to the machines or surrounding environment.
Technical Competence: CO2 laser machines require specialized technical knowledge for their operation and maintenance. Industrial training provides individuals with a comprehensive understanding of the machine's components, controls, and functionalities. Trainees learn how to operate the machine effectively, set up jobs, optimize parameters, and troubleshoot common issues. This technical competence enhances productivity, efficiency, and the overall quality of work performed using CO2 laser machines.
Precision and Quality: CO2 laser machines are known for their ability to deliver precise cuts, engravings, and markings. Industrial training focuses on teaching trainees the techniques and best practices for achieving high precision and quality results. This includes understanding the various laser settings, material considerations, software utilization, and optimizing parameters for specific applications. With proper training, individuals can maximize the capabilities of CO2 laser machines and deliver superior outcomes.
Efficient Workflow: Industrial training provides insights into optimizing workflow processes and machine utilization. Trainees learn about job planning, material handling, and nesting techniques to maximize material usage and minimize waste. They also gain knowledge about software integration, automation possibilities, and workpiece positioning strategies. This understanding enables trainees to work efficiently, reduce production time, and improve overall productivity in industrial settings.
Maintenance and Troubleshooting: Industrial training covers the basics of CO2 laser machine maintenance and troubleshooting. Trainees learn how to perform routine maintenance tasks, such as cleaning optical components, aligning mirrors, and replacing consumables. They also acquire troubleshooting skills to identify and address common machine issues, such as laser power fluctuations or misalignments. This knowledge helps minimize downtime, ensures the longevity of the machines, and reduces the reliance on external service providers.
Overall, CO2 Laser Machine Industrial Training is essential for individuals working in industrial environments that utilize CO2 laser machines. It enhances safety, technical competence, precision, workflow efficiency, and maintenance skills. By investing in training, companies can cultivate a skilled workforce that maximizes the potential of CO2 laser machines, improves productivity, and maintains a safe working environment.